Think carefully about what you post on Facebook if you're looking for a new rental property
If you're a social media user and trying to find a new rental home, be wary about what you post. Landlords may visit these sites to vet potential tenants. We take a closer look.
Many of us are active on social media and post a lot of personal information – even if we don't think we do.
But if you are in the process of hunting for a new flat or house to rent, you might consider being wary, as recent findings show more than one in 10 landlords check Facebook – and other social media accounts – to screen tenants before letting them live in their property.
While you may find the idea of landlords delving into the world of Facebook, LinkedIn, Twitter and Instagram invasive, certain landlords clearly believe they can gain valuable insight into how potential tenants will behave.
As a result, this is a route taken by 11% of landlords, according to the research by specialist lender, Foundation Home Loans.
What information can a landlord glean?
Depending on the accounts available, a landlord could obtain a mountain of information about you from social media, including details about your job and career, your friends, and your lifestyle.
They might, for example, be attracted to the fact you work as an accountant or librarian. By the same token, if your Facebook site portrays you as a complete party animal, a landlord may decide you're not the right kind of tenant for the property they are looking to let.
image: https://st.zoocdn.com/zoopla_static_cms_content_move_renters_cms_document_assets_(582948).jpeg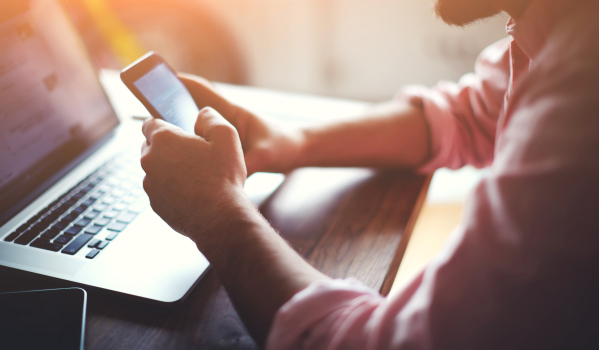 Landlords will want to be sure they've chosen wisely
Finding the right tenant is crucial to landlords, as buy-to-let is a business, and a landlord's investment, property and possessions are at stake.
With this in mind, landlords will want a tenant who is honest and trustworthy, who can be relied upon to pay their rent on time, keep the place clean and tidy, report any issues and repairs – and who will not damage the property.
With so much at stake, landlords will be keen to find out as much about the individual – or individuals – who could end up living in the property they plan to let before agreeing to rent it to them.
What other screening methods do landlords use?
First impressions often count, so they may arrange to meet potential tenants in person, to try and gain a better idea about them.
They may interview tenants to help decide whether they are right for a property.
They will ask for references – from a tenant's current employer, and perhaps from a former landlord. They will seek these references as reassurance the tenant is trustworthy and can afford the rent, pay on time – and look after the property.
They will carry out a credit check to ensure that the tenant can not only afford the rent – but that they will be reliable in paying it.

This check will be carried out using an independent credit reference agency, such as Experian, Equifax or CallCredit. Your credit report is a kind of 'financial CV' which shows how you've managed credit in the past. The check will flag up any late payments and outstanding or unpaid debts.

If you fail the credit check, you may need to get yourself a guarantor. (Note: A guarantor's role involves them paying the rent in the event you are unable to do so, the guarantor will need to be credit checked too.)
What should you do as a tenant?
If you're hoping to secure your ultimate rental property, it's worth checking your social media profile to ensure it doesn't reflect badly on you – or present you in a bad light.
image: https://st.zoocdn.com/zoopla_static_cms_content_move_renters_cms_document_assets_(582950).jpeg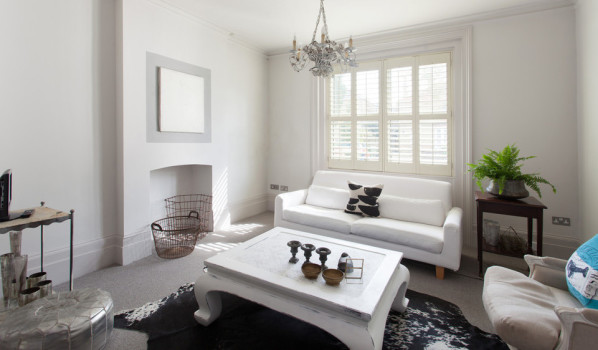 What else can you do to get ahead of the competition? 
If you've found your dream rental home, you will be keen to get your hands on the keys.
The problem is, there may be a number of tenants hoping for the same outcome.
If you are vying against other potential renters, here are some simple steps you can take to stand out from the crowd:
Have the right documentation to hand – renting a home involves a pile of paperwork, so get things in order as early as you can. Being organised could help put you ahead of other interested tenants.
Start gathering paperwork at an early stage. This includes documentation that proves your ID, such as a passport, birth certificate or driving licence.
You'll also need to provide a utility bill and recent bank statement – as well as a letter from your employer confirming your job role and salary.
Check your credit score – the best way to get ready for a credit check is to get in there first and check your credit report. Your credit score is created from information held within this report which you can access via a credit-reference agency, such as Equifax, Experian or CallCredit.
If your credit history isn't as healthy as it could be, there are simple steps you can take to clean it up. These include getting registered on the electoral roll, closing unused accounts, and getting any mistakes on your file corrected. Read more at How to improve your credit score.
Prime your referees – it is worth contacting your boss, as well as former landlords, to let them know they may be called up to provide a reference.
While you can't tell them what to say, the hope is that by giving them a heads up, this might be the nudge they need to give you a glowing reference.
Have the right funds in place – renting a property is a costly business, as you'll need up to six weeks' rent for the deposit, along with the first month's rent. You will also need to cover upfront rental fees too.
The key is to start saving early so you can assure the landlord you have the funds available when you need them – and that you will be able to pay the deposit in good time.
Sell yourself – landlords have certain preferences, according to the research from Foundation Home Loans. The top choice of tenant is middle-aged couples, as they are viewed as less likely to damage a property.
This is followed by families with children, as they are more likely to stay in the property for the long-term. Young singles take third place for a similar reason.
With this in mind, it's worth flagging up any factors that could paint you in a particularly favourable light. For example, you might want to flag the fact you plan to stay put for several years, or that you are a stickler when it comes to cleanliness and tidiness, or that you are a hard-working young professional without children or pets – with no plans to move on any time soon.
Read more at https://www.zoopla.co.uk/moving/renters-guide/moving-tips/think-carefully-about-what-you-post-on-facebook-if-you-re-looking-for-a-new-rental-property/
By Zoopla . The property news team, 26th Oct 2018